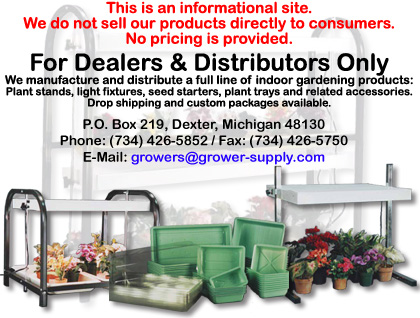 We manufacture and distribute a full line of indoor gardening products:
Plant stands, light fixtures, seed starters, plant trays and related accessories.
Interested in becoming a dealer? Click here
If you have any questions/comments/problems with this site, please use our contact form
We do our best to keep this site accurate, any problems or errors are not intentional.
Specifications and prices subject to change without notice.
All dimensions are approximate.